Wommelgem, Belgium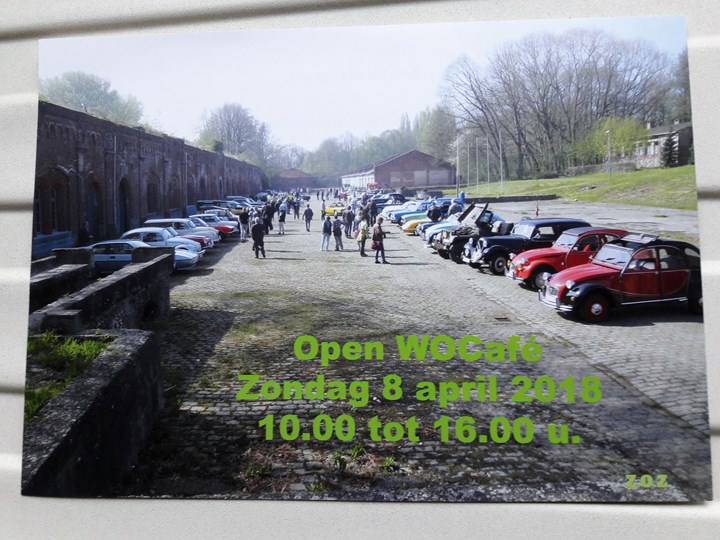 Event Type

Shows, Festivals

Date

08 April 2018

Location

Belgium Wommelgem Fort II straat 54 2160 Wommelgem

Email
Open WOCafé - Wommelgem Oldtimer Club Fort II - April 8, 2018 

The great success of last year, the Wommelgem Oldtimerclub organizes on 8 April 2018 from 10.00 to 16.00. for the second time her annual Open WOCafé. This oldtimer event for passenger car (all brands) until year 1992 will continue in the unique framework of Fort II in Wommelgem. 

Just like last year, the idea is to get acquainted with like-minded souls and to show each other old carts during a drink and a drizzle. 

Participation is free, but in addition to the static show, this year we also offer the possibility, with a small contribution of 8 euros for road book and two refreshments after arrival, to take part in a short tour of +/- 40 km in the area . 

Daily schedule:
- 10.00 am - 12.00 pm: reception of participants and static show of the old-timers; 
- 11.30 am - 12.30 pm: registration tour 'Tour around the church tower'; 
- 12.30 h - 13.00 h: free departure for the tour; 
- 2.00 pm - 3.00 pm: arrival of participants of the tour; 
- 3 p.m. - 4 p.m.: continuation of static show; 
- 4.00 pm: closing day program. 

Hopefully you will show up in large numbers on this day and we will make a fun and relaxing oldtimer meeting together! 

Location (detail): 
Fort II street Wommelgem, opposite tavern Byblos, crossing Aesakstraat, Parking 1 on football field, drive into the fort, to the right, and then follow the green signage 'buitenfort'.