Courrières, Belgium

Obernai, France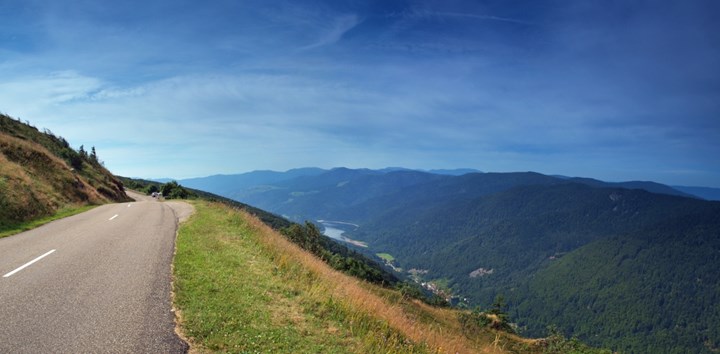 Event Type

Rally, Tour

Date

24 August 2017

to

27 August 2017

Departure location

Belgium 5336 Courrières Chaussée de Luxembourg 7

Arrival location

France Elzas Obernai

Website

Event organiser

Jean-François Peeters

Inserted By

Phone

+32475943464

Email
Sorry, we didn't receive an English translation
Van 24 tot 27 augustus nemen The Classic Club en de Drivers' Club u mee naar de Elzas, langs wat volgens de Michelingids één de bekendste gastronomische routes van Frankrijk en één van de oudste toeristische routes van la douce France is. De Route des Vins d'Alsace is een betoverende reis langs wijngaarden tussen berg en dal, pittoreske wijndorpen en talrijke historische sites. De landschappen van de Elzas veroorzaken spontaan een smile op ieders gezicht en zijn een ideale speeltuin voor onze oldtimers!

Van Obernai tot aan de Grand Ballon d'Alsace wachten eindeloze kilometers smalle baantjes op u om volop van het leven te genieten : wijngaarden, schilderachtige dorpen, oude burchten en kastelen, donkere wouden, talrijke cols, wijnkelders, lekkere tafels...!

We verblijven drie nachten in het vroegere verblijf van de barons de Gail. Het hotel A la Cour d'Alsace**** staat middenin een tuin in het centrum van de middeleeuwse stad Obernai.

Klik voor meer info op

http://driversclub.be/nl/

reizenenrallys/

de-wijnroute-van-de-elzas/ of bel 0475 94 34 64.
Tags: