Maaseik, Belgium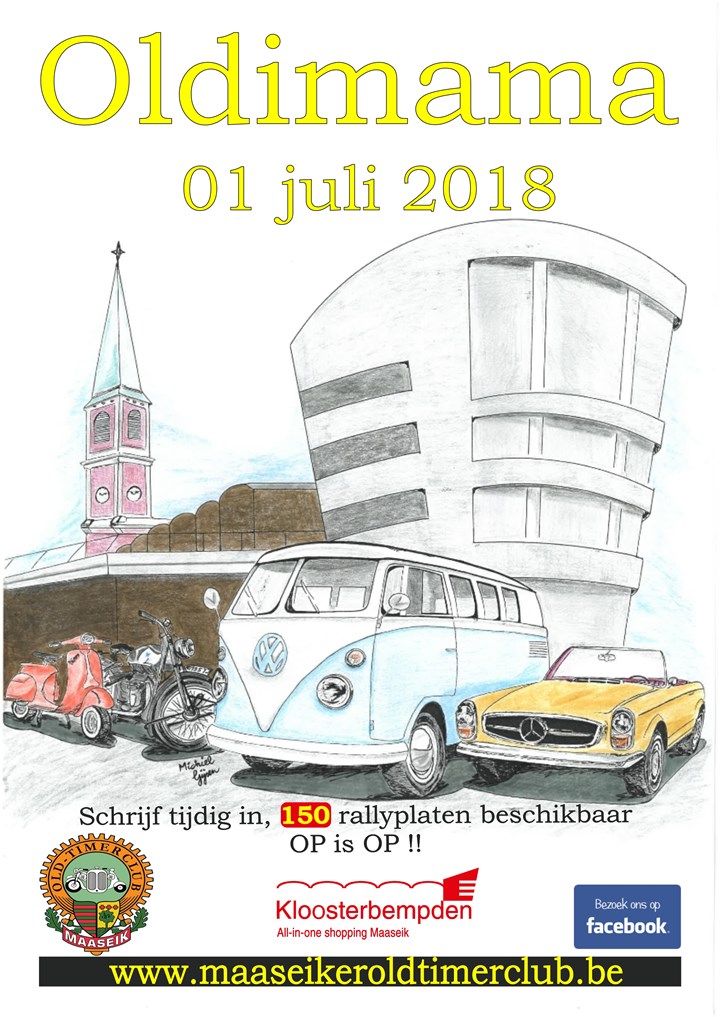 Event Type

Shows, Festivals

Date

01 July 2018

Location

Belgium Maaseik Kloosterbempden 1 3680 Maaseik

Website

Email
OLDIMAMA 2018 Oldies Maas Maaseik 

Traditionally, the Maaseiker oldtimer club organizes this well-known event on the 1st Sunday in July. This year for the 27th time held on Sunday, July 1, 2018. 
Location "shopping mall Kloosterbempden" Kloosterbempden 1, 3680 Maaseik. 
Oldtimer cars, motorbikes and scooters aged 25 and older are welcome. 

Program: 
From 8 am reception participants for breakfast (bacon with egg). 
10.00 am start for a morning ride approx. 50 km. 
Return ca 12h. Participants can then enjoy their picnic, or buy a snack at our catering square. 
13.00 you start afternoon ride approx. 60 km, Return expected between 15.30 and 16.00. 
Routes according to bolleke / pijl system.

Day registration is possible with breakfast (while stock lasts). Only the afternoon ride is possible, and costs 7.50 € per vehicle. This included road book, and rally plate. Please note that only during the morning ride are photos taken of the vehicles. And this with a visible indication of the rally plate on the vehicle. Photos can be picked up for free from 16.00. There is also edge animation with music, a small fair with trunk sales and a permanent show of old timers. 

Registration fee: 
Non members: Vehicle driver and breakfast -------- 15.00 € 
Club members: Vehicle driver and breakfast ------ 10.00 € 
Additional passenger (including breakfast) --------- 7.50 € 
Only afternoon ride (per vehicle) -------- --------- 7.50 €

Register in time, 150 rally records available, OP is OP 

Registration: 
The registration fee must be paid in advance to 
Maaseikeroldtimerclub vzw, Steenweg to Neeroeteren 6 3650 Elen - Dilsen. 
IBAN nr: BE48 7350 1507 7727 
BIC KREDBEBB 
stating 'Oldimama' and MOT club members: Please enter 

membership number via the website or via secretariat: [email protected] 
can be until 27 June 2018 and the payment is valid as a registration certificate . 
Day registration is also possible.