Monza, Forte dei Marmi, Firenze, Modena, Italy

Italy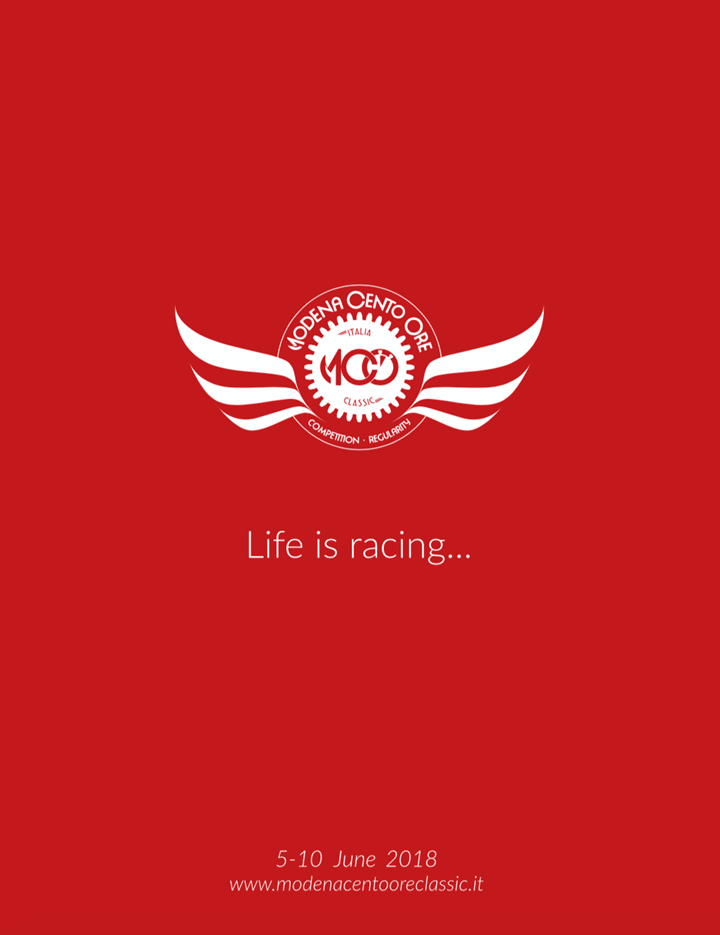 Event Type

Rally Competition

Date

05 June 2018

to

10 June 2018

Departure location

Italy Lombardia, Toscana, Emilia Romagna Monza, Forte dei Marmi, Firenze, Modena

Arrival location

Italy

Website

Event organiser

Canossa Events

Inserted By

Phone

+390286337814

Email

Document
Born at the dawn of the new Millennium, the Modena Cento Ore is a  great combination of wonderful cars and gentlemen drivers, classic motorsport and tourism, exciting roads and breath-taking landscapes, culinary delights and great wines.

We are delighted to announce the 2018 edition of the Modena Cento Ore, with a great new programme including the Autodromo Nazionale di Monza. Monza is the world's oldest permanent circuit still in use, along with Indianapolis, and has been home to the Formula 1 Gran Premio d'Italia since 1950.

Participants and their support crews will enjoy a rich programme along this renovated scenic route, in both the Competition and the Regularity sections.

The challenge will be tough, with 3 circuit races in Monza, Varano and Mugello and a dozen special stages on uphill roads closed to traffic and in the Modena Circuit. At the end of the day, participants will have the time to savour the best hotels of Monza, Parma, Forte dei Marmi, Florence and Modena, dinners in unique locations, great chefs and the best Italian wines.

The grids will be limited as usual to 100 cars, to make sure that we are able to keep the tight-knit and friendly atmosphere we really care about.

The rally will start with the registration on Tuesday, June 5th at 13:00  and will finish in Piazza Grande, in the heart of Modena, on Saturday, June 9th at 17:00. Cento Ore, one hundred memorable hours!
You can choose to battle in tough races in the Competition section or opt for a lighter but still challenging experience in the Regularity section, which follows the exact same route, including racetracks and closed road stages.

---
About the organizer
We organize charming events on classic and sports cars: from small luxury tours to big rallies or tough circuit races.

We turn the journey into an experience:
There's no Road to Happiness,
Happiness is the Road.