Italy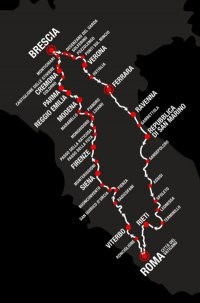 Event Type

Rally, Tour

Date

13 May 2009

to

19 May 2009

Location

Italy

Website
Sorry, we didn't receive an English translation
It was Enzo Ferrari who defined it "the world's greatest road race".
And he was right.
80 years after inception the MM is now a world-renowned event, epitomising the passion people hold for cars - cars in the pursuit of adventure, excitement and discovery.
The "Freccia Rossa" has become a symbol of that incomparable Brescia to Rome experience that will continue to be relived, each year, on every continent.
http://www.1000miglia.eu/inglese/home.html