Casablanca, Morocco

Agadir, Morocco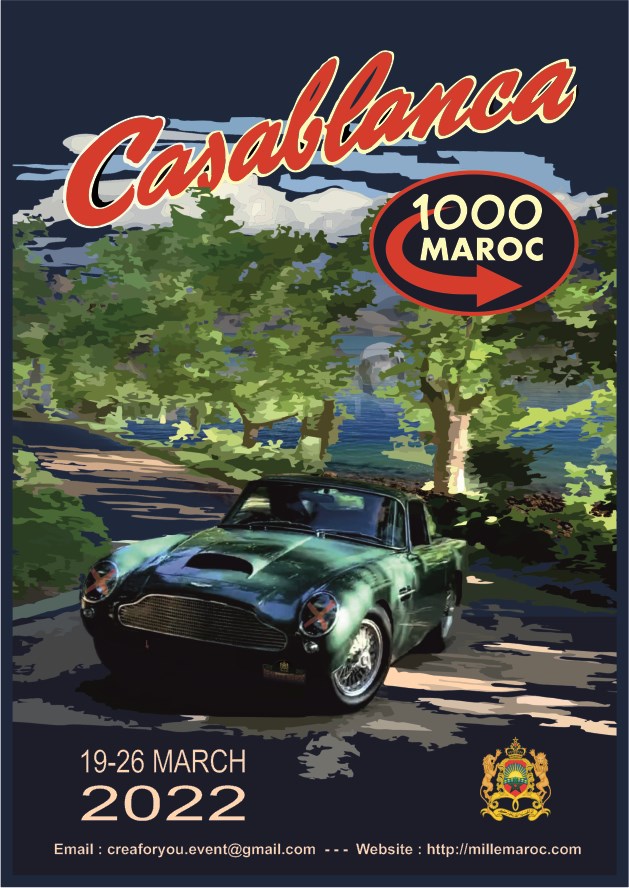 Event Type

Rally, Tour· Club Meeting

Date

19 March 2022

to

26 March 2022

Departure location

Morocco Casablanca

Arrival location

Morocco Agadir

Website

Event organiser

Radelet Jean Jacques créaforyou.event

Phone

+212663242428

Email
Mille Maroc Classic Rally from 19 to 26 March 2022
A tourist rally starting from Casablanca the white city, discovering the Atlantic coast between land and sea that will propel you for a 6-day stay, off the beaten track, towards the most remote villages and magnificent seaside towns. 
Morocco offers us a different experience in places where silence, colours, scents and flavours take us away from the noise and stress of modern life, offering us unique sensations.
It is never about speed but always about the art of living and passion for cars.  

....................................................................................................
---
About the organizer
MILLE MAROC seeks to revive the concept of Grand Tourism with a philosophy of travel, art of living and passion. Each trip leaves room for adventure with elegance, culture and luxury without ostentation.

A team of 15 dedicated people, with the success of the adventure at heart, is mobilized to offer you the best service.

Know-how and experience are absolutely necessary to carry out such projects, nothing is left to chance: mechanics, drivers, technical managers, guides, interpreters, luggage handlers, chef, local partners, photographer...

Morocco will transport you into another world, mystical and bewitching. * The experience of a lifetime! *

"The traveller sees what he sees, the tourists see what they came to see
An unusual journey to the most beautiful Moroccan landscapes combining desert, mountain, Atlantic or Mediterranean coast, an itinerary with 1000 turns where every moment is a pleasure.
A route with 1000 turns where every moment is appreciated and where there is no need to rush.
This event is the classic car event.
Tags: