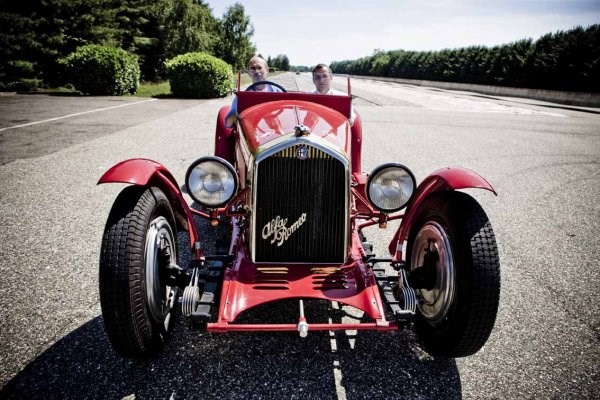 Event Type

Club Meeting

Date

26 June 2010

to

27 June 2010

Location

Italy

Website
Sorry, we didn't receive an English translation
The Centenary is just around the corner!
The Alfisti.com workshop started a year ago and numerous Alfisti took part in organising the celebrations for our beloved Brand.
The programme is also the result of ideas and suggestions you have been contributing since the beginning.
They have all been extremely interesting, although some weren't easy to implement, but this is what we managed to come up with:
* Milan will be the heart of the celebrations on 26 and 27June 2010.
* All Alfisti are invited to join: Clubs, collectors, dealers, journalists as well as Alfa Romeo and car fans in general.
* The new Alfa Romeo Giulietta will be protagonist and symbol of Alfa Romeo's tradition reaching into present and future.
* Over 3,000 Alfa Romeos from all over the world will participate in a parade through Milan: Alfa Romeo symbolically hugging the city.
* You can book online
* The participants will receive the "Centenary Kit", which will make the Alfisti's identity clearly visible during the event.
This section has been set up to enable exclusively the registered Alfisti to book their participation with their Alfa Romeos in the events on 26 and 27 June in Milan.
Once you registered on Alfisti.com just click "Go" at the bottom of this page and get to the online registration form, where you have to fill in the relevant information regarding your participation, which will then lead you to the booking section.
Please remember that to participate you naturally need to be behind the wheel of an Alfa Romeo!
This section will be constantly updated with news and information around the programme and everything regarding the Centenary as well as the event's coverage.
The Centenary is the occasion to write an important page of Alfa Romeo' history together.
So what are you waiting for? Don't miss the occasion, subscribe and tell everybody: I am an Alfista!