Belgium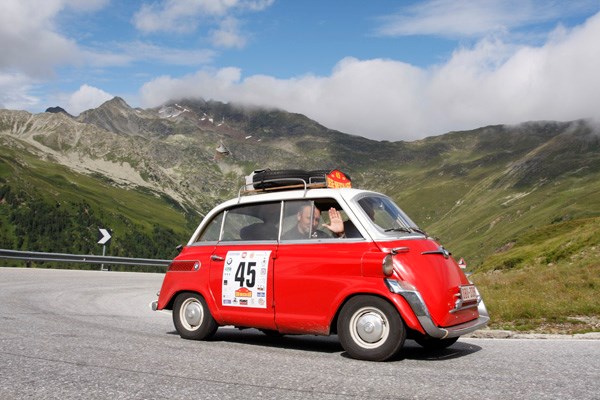 Event Type

Rally, Tour

Date

15 July 2011

to

24 July 2011

Location

Belgium

Website

Email
Sorry, we didn't receive an English translation
In July 1958, 54 pioneers in 27 tiny cars set out from Liège in Belgium in a brave attempt to prove that the new breed of tiny-engined cars, made popular by the Suez crisis two years earlier, were not just toys but could do everything their bigger sisters could do – and much more economically.
The schedule was staggering. Cars would leave Belgium on Thursday evening, travel all night through Germany, cross the Alps via Austria then head east through the Dolomites into Yugoslavia, tackling many notorious loose-surfaced mountain passes on the way. Still without stopping except for fuel and snatched refreshment, they would turn around at Ljubljana and return through the Dolomites to tackle Europe's most challenging mountain pass, the Stelvio, descending south to Brescia.
There, the cars went into parc fermé, meaning they could not be worked on, for eight hours while the crews had a little rest (assuming, of course, that they arrived on time – none did) before heading back north up the Gavia pass and down the Stelvio, then up over the Alps, Austria and Germany, back to Liège, arriving Sunday evening. That's over 2000 miles of flat-out driving, averaging well over 30mph through three nights in tiny cars with engines as small as 250cc. Just 13 of the 27 starters made it...