SAINT-MARTIN-DE-LONDRES, France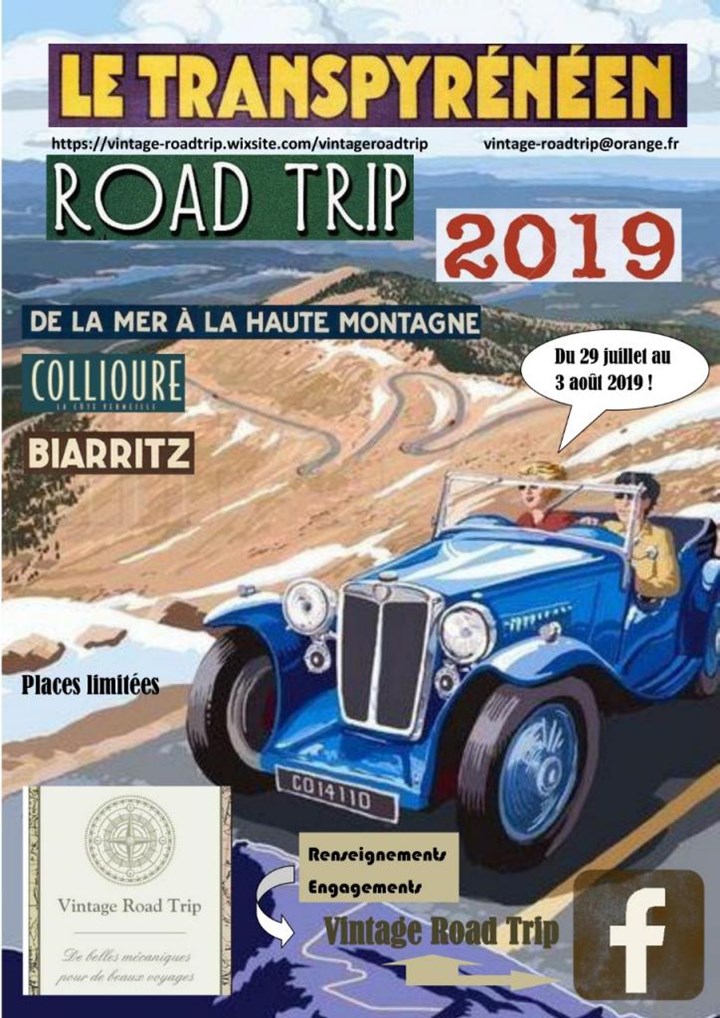 Event Type

Rally, Tour

Date

29 July 2019

to

03 August 2019

Location

France SAINT-MARTIN-DE-LONDRES Départ Centre village 34380 SAINT-MARTIN-DE-LONDRES

Website

Event organiser

Vintage Road Trip

Phone

+33651932256
Sorry, we didn't receive an English translation
Road Trip annuel 2019 : Le Transpyrénéen

VRT vous propose pour son road trip annuel 2019 son échappée mécanique en "coast to coast".

Après le pèlerinage Saint Jacques de Compostelle 2016, la coupe des Alpes 2017, nous partirons de la Méditerranée à l'Atlantique, sur les cîmes pyrénéennes, à bords de nos Classic Cars, pour découvrir à notre rythme les Pyrénées comme vous ne les avez jamais vues.

Nous vous entraînerons dans une ambiance Vintage à la découverte de nouvelles contrées pour vivre ensemble avec nos Anciennes une superbe aventure.

Si vous possédez une Classic Car (maxi 1975), ce road-trip est pour vous !

Entre passionnés et gentlemen drivers vous piloterez votre automobile ancienne sur des routes souvent méconnues de la frontière, encore sauvage, entre la France et l'Espagne.

Ce coast to coast se fera sur 6 jours courant de l'été. Pour tous renseignements contactez-nous.
Ouverture des Inscriptions mi novembre 2018.

Places limitées, nous prendrons les engagements au fur et à mesure de leur acheminement.