Courrière, Belgium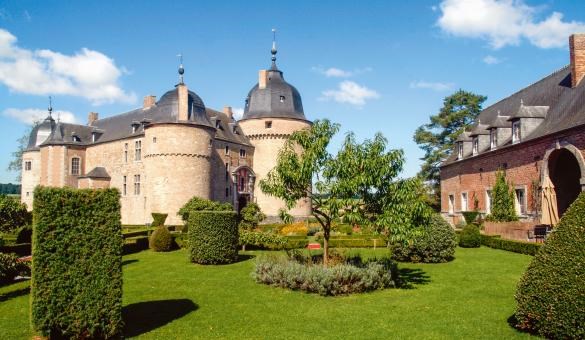 Event Type

Rally, Tour

Date

21 October 2018

Location

Belgium Namen 5336 Courrière Chaussée de Luxembourg 7, 5336 Courrière

Website

Event organiser

Jean-François Peeters voor de Drivers' Club

Inserted By

Phone

+32475943464

Email
Sorry, we didn't receive an English translation
Tussen Maas, Ourthe en Lesse ligt het land van de Condroz en de Famenne, een landelijke streek dat bijzonder in trek is bij fijnproevers. Een streek waar men de tijd neemt, de tijd die nodig is om de mooie dorpen, de kronkelende wegen, de schitterende landschappen en de prachtige kastelen uit vervlogen tijden te bewonderen.
Onze eerstvolgende rit, op zondag 21 oktober, brengt ons niet alleen langs verscheidene kastelen zoals het kasteel van Vèves of van Saint-Fontaine of nog langs de oevers van de Maas in Dinant, het wordt ook een speelse herfstrit dankzij een roadbook met enkele doordenkertjes...
We lunchen aan de oevers van de Lesse in het restaurant Lesse Capade te Resteigne. En eindigen onze rit met een degustatie in de versterkte boerderij van Froidefontaine.
We nodigen u maar al te graag mee op deze boeiende ontdekkingstocht. Inschrijven kan eenvoudig via onze website.