Brussel, Belgium

Belgium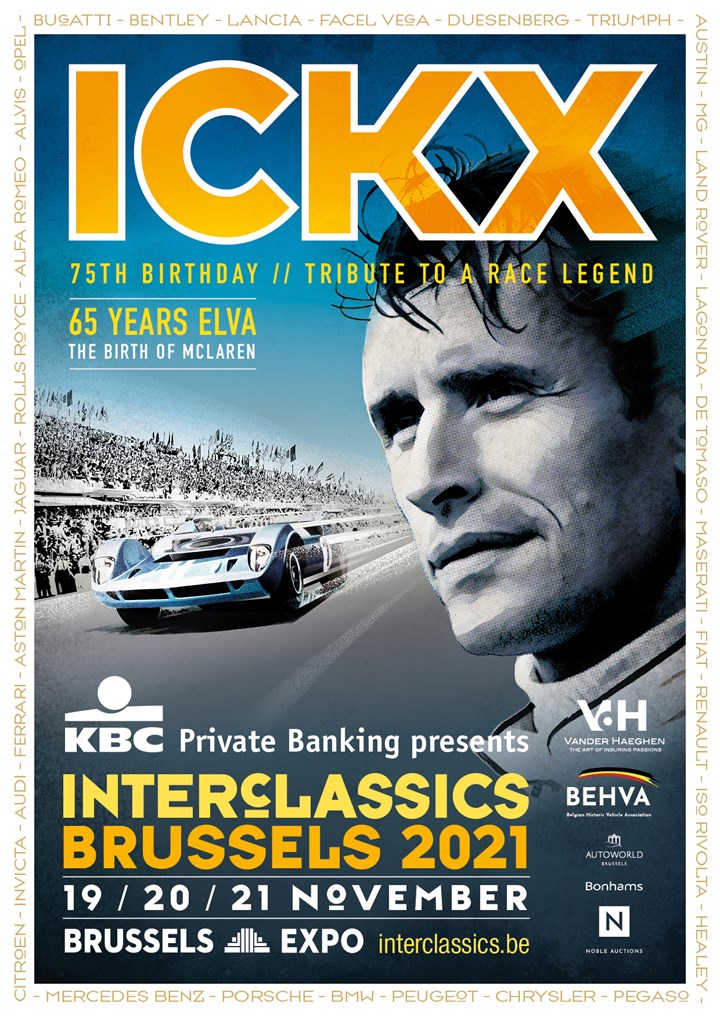 Event Type

Swapmeets/Autojubble· Shows, Festivals· Sale, Auction

Date

19 November 2021

to

21 November 2021

Departure location

Belgium 1020 Brussel Belgiëplein 1

Arrival location

Belgium

Website

Event organiser

MECC Maastricht

Inserted By

Phone

+31651358742

Email

Document
Sorry, we didn't receive an English translation
Van 19  tot en met 21 november 2021 staat de Europese hoofdstad Brussel wederom drie dagen in het teken van InterClassics Brussels.
Met 43.000m² in de Paleizen 5, 6, 7 en 9 is InterClassics Brussels de grootste beurs van de Benelux.

"75 years Jacky Ickx" - a tribute to a racing legen is het hoofdthema van de 6de editie van InterClassics Brussels. Tijdens de beurs kijken we terug naar de racegeschiedenis van deze Belgische racelegende aan de hand van een aantal topstukken.

Naast het hoofdthema zal er aandacht besteed worden aan "75 years of Elva ; the birth of McLaren. Tijdens InterClassics Brussels wordt er een uitzonderlijke collectie van dit minder bekende maar bijzondere merk gepresenteerd.

Uiteraard wordt er ook een breed podium geboden voor alles gerelateerd aan deze classic cars, van onderdelen tot automobilia en clubs.

De zesde editie van InterClassics Brussels belooft wederom een succes te worden.
Bent u er ook dit jaar (weer) bij?
Tags: