Australia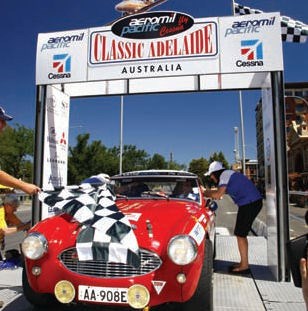 Event Type

Racing, Trackday

Date

18 November 2009

to

22 November 2009

Location

Australia

Website

Event organiser

grandstandmotorsports.co.uk

Email
Sorry, we didn't receive an English translation
Since it was first run in 1997, Classic Adelaide has become one of the world's great rallies. The event engages the entire state as it brings the sight, sound and colour of a bygone era to the doorstep of more than a million people living within a 100km radius of Adelaide.
Each day's stage starts in the heart of the city and travels through some of South Australia's premier wine districts and tourism hot spots, enjoying a warm welcome along the route. The rally is conducted over a number of special stages using sealed public roads and covers a total distance of approximately 1000 kms over five days.
The Classic Tour is for vehicles of any age and for those who are looking for a genuine 'touring' experience. No competitive experience is required and minimal vehicle preparation. The Thoroughbred Touring category is for drivers of fine vehicles of any age driving at comfortable, but limited, speeds. This is not a competition category.
Our price for entry to this prestigious event includes the shipping of your car from the UK to Australia with all import licence, customs duties and port handling charges as well as safe storage of the car pending your arrival. Your flights, accommodation and hospitality during the event are as detailed in the itinerary below. Further information is available on request.