Waregem, Belgium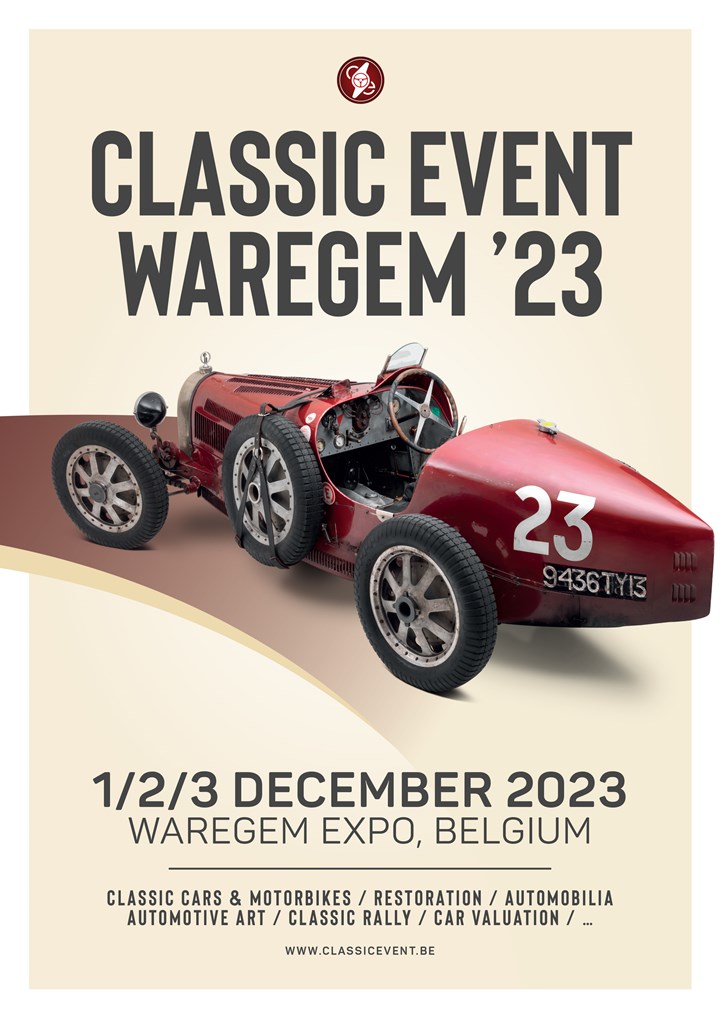 Event Type

Swapmeets/Autojubble

Date

01 December 2023

to

03 December 2023

Location

Belgium 8790 Waregem Zuiderlaan 26

Website

Event organiser

M.A.D.

Inserted By

Phone

+3251464500

Email
Classic Event is the autumn event for gentleman drivers. Enjoy an exquisite selection of classic cars, historic motorbikes, automobilia, automotive art and everything related in a relaxed atmosphere. All exhibitors have been personally selected and offer a fascinating and varied range of products and services.
Seasoned collector or first time buyer? Every lover of (classic) cars is welcome at Classic Event. With an interesting mix of exceptional collection pieces and accessible classics, there is something for everyone. Classic Event focuses on historic cars in general, not on one brand, region or price class in particular. From Volkswagen to Lamborghini: every iconic classic car deserves its place. 
Enjoy a tasty meal or a refreshing pint in our Le Mans Pit Bar on Place m'as-tu-vu. Feel like staying after closing time? Visit our cosy bar 'De Raceduif'.