Tours, France

Plaine-et-Vallées, France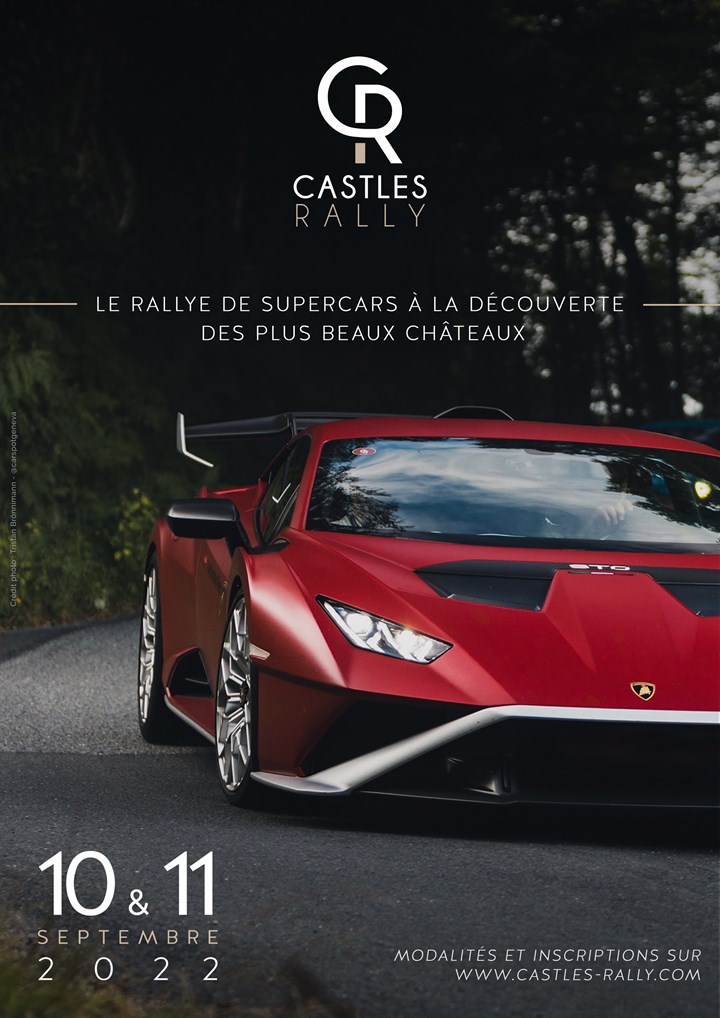 Event Type

Rally, Tour

Date

10 September 2022

to

11 September 2022

Departure location

France Centre 37000 Tours

Arrival location

France Nouvelle-Aquitaine 79100 Plaine-et-Vallées 10 Rue du Château

Website

Event organiser

Stradale Events

Inserted By

Phone

+33687003581

Email
Supercars tourist rally through the most beautiful castles of the Loire Valley!
⎯⎯⎯⎯⎯⎯⎯⎯⎯⎯⎯⎯
Participants
⎯⎯⎯⎯⎯⎯⎯⎯⎯⎯⎯⎯
Nearly 400km to cover during a weekend to discover the most beautiful castles, from the most famous, to the most confidential.
During this tourist rally, you will have the opportunity to visit castles full of history, to discover the gastronomy of the land, and to taste the wines of the vineyards of the region.
This event will also allow you to meet and exchange with other car enthusiasts about their passion and experiences.
◈ SATURDAY, SEPTEMBER 10, 2022

Brunch, tourist rally of about 200 km over the day, castle visit, tasting of regional products, cocktail, star dinner in an exceptional place
◈ SUNDAY, SEPTEMBER 11, 2022

Breakfast, tourist rally of about 200 km on the day, cocktails, gastronomic meal, castle visit and exhibition of vehicles to the public.
⎯⎯⎯⎯⎯⎯⎯⎯⎯⎯⎯⎯⎯⎯⎯⎯⎯⎯⎯⎯⎯⎯⎯⎯
Information / Registration 
⎯⎯⎯⎯⎯⎯⎯⎯⎯⎯⎯⎯⎯⎯⎯⎯⎯⎯⎯⎯⎯⎯⎯⎯
⚠️ Registration closes August 1, 2022 ⚠️

To register: go to our website, Registration page, create an account, and fill out the form at the bottom of the page.
Your request will be examined by our team and we will give you an answer within 72 hours.
We advise you, if you have not already done so, to create an account before registration opens.

Registration : https://castles-rally.com/en/inscription/

Attention: Number of teams limited to 75 cars
List of eligible cars : https://castles-rally.com/liste-voitures-eligibles/
Mail :
[email protected]
⎯⎯⎯⎯⎯⎯⎯⎯
The 75 supercars participating in this edition will be exhibited in the park of the Château d'Oiron on Sunday, September 11, 2022 at around 4 pm.

Would you like to see the cars drive? We will reveal the route of Castles Rally 2021 on this page 48h before the event! Stay tuned!
---
About the organizer
Organiser of tailor-made automotive events for individuals and professionals

Tags: