Charleroi, Belgium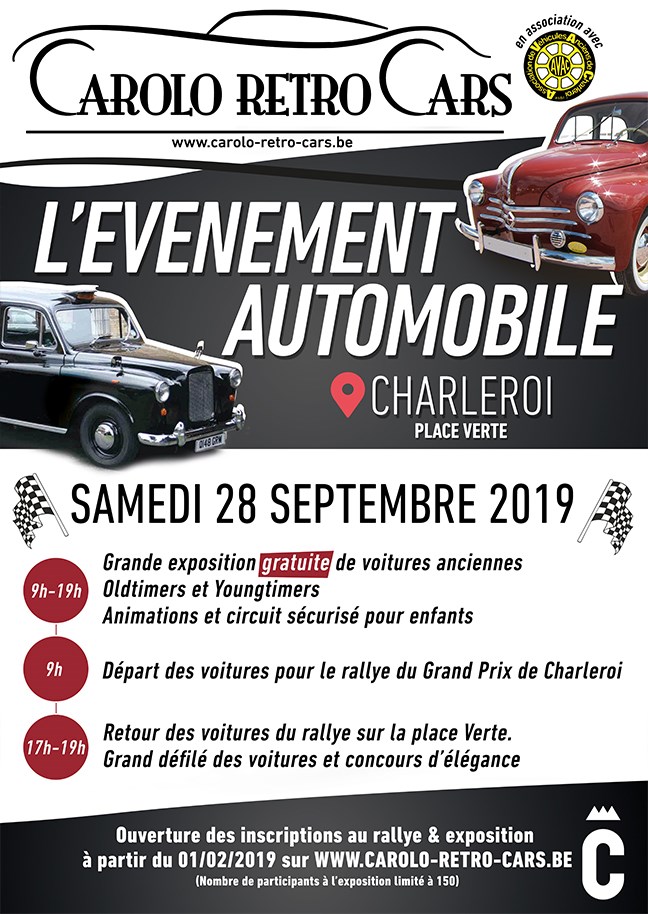 Event Type

Rally, Tour· Rally Competition· Racing, Trackday· Shows, Festivals

Date

28 September 2019

Location

Belgium Hainaut 6000 Charleroi Place verte

Website

Event organiser

Francis Vandermiege

Inserted By

Phone

+32475429766

Email

Document
! The Charleroi Automobile Event!

09H00 - 19H00:

Great FREE exhibition of OldTimers and Youngtimers vintage cars. Animations and secure circuit for children

09H00: Departure of the cars for the rally of the Grand Prix of Charleroi

17H00 - 19H00:

Return of the cars of the rally on the green place. Grand parade of cars and elegance contest.

Tags: