Stavelot, Belgium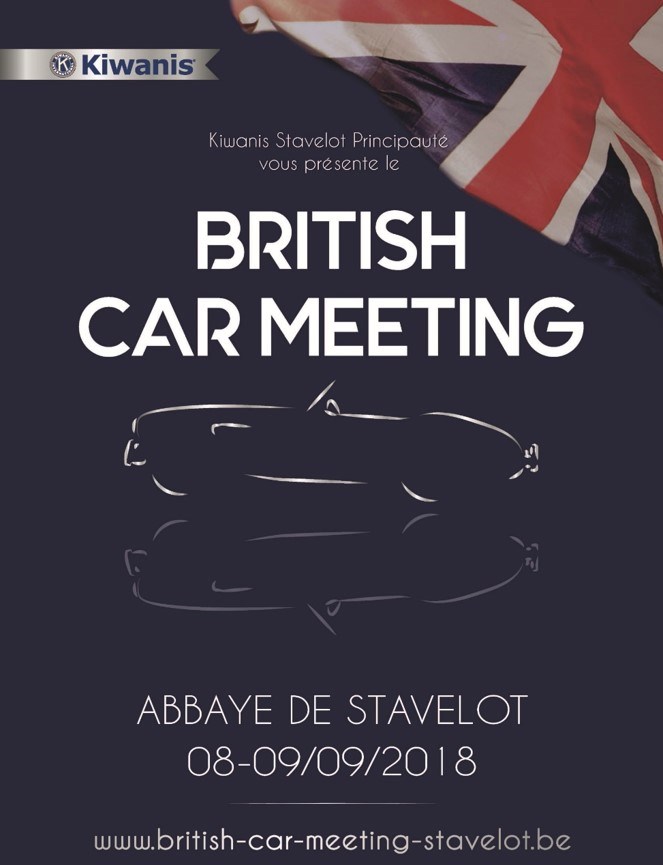 Event Type

Shows, Festivals

Date

08 September 2018

to

09 September 2018

Location

Belgium 4970 Stavelot Cour de l'Abbaye

Website

Event organiser

Kiwanis Stavelot Principauté

Inserted By

Email
Kiwanis Stavelot Principauté (including Francorchamps) is proud to invite you to its first 
🇬🇧British Car Meeting
🇬🇧, which will be held in Belgium 
🇧🇪 on September 8th and 9th 2018.
This event is expected to become one of the greatest in Europ for british cars: current english manufacturers 
🚗, parts dealers 
⚙️, clubs 
🏆, and especially passionates 
♥️ ... gathered in one place.
Several activities will be planned such as car rides, exhibitions, demonstration cars, parts sales, concerts, restaurants, ...all close to the Spa-Francorchamps circuit. 
🏁
Important clarification: all the profits will be donated to the social actions we support with our Kiwanis club! 
👨‍👩‍👧‍👦
More information to come soon.

Tags: