Germany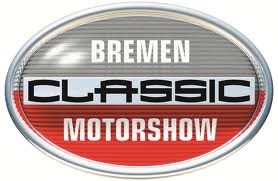 Event Type

Swapmeets/Autojubble

Date

31 January 2014

to

02 February 2014

Location

Germany

Website
Sorry, we didn't receive an English translation
Economic miracle ("Wirtschaftswunder") in Germany – that's the big topic at the Bremen Classic Motorshow 2014. In even more special shows with carefully selected exhibits the classic vehicle fair will devote itself to the period from the early 50s to the late 60s. The start to the new season is this time set to take place in all halls of the Bremen Exhibition Centre from Friday 31 January to Sunday 2 February. And there will be a big surprise for all experts and fans of the Bremen Classic Motorshow: a new hall which will add about 1,500 m2 exhibition area and enable even more offerings. "With Bremen's hall area of about 40,000 m2 we have for years been coming up against the limits of our capacity, meaning we have had to choose between a lot of good exhibitors. And that's a great pity – for all concerned. So now we are creating additional space with a mobile hall for even more exhibits", said Frank Ruge, the Project Manager of the Bremen Classic Motorshow in explanation of this development.
More space demands new thinking – and so 2014 brings some exciting changes to the Bremen Classic Motorshow. Although the motorcycles are still to be found in their usual space in the ÖVB Arena there is something new here, too. The PS.SPEICHER exhibition and theme park which is to open next year in Einbeck in southern Lower Saxony (www.ps-speicher.de) is the cooperation partner of the forthcoming special show. "We are looking forward to cooperating with the exhibition that is emerging there because with PS.SPEICHER we have succeeded in gaining a really top-class partner", says Ruge happily. Einbeck is famous for its beer and its half-timber buildings and in the course of 2014 a unique exhibition and theme park all about individual mobility on wheels will open.
Clubs that put their hearts, know-how and manpower into enriching the Bremen Classic Motorshow will from now on even be in Hall 2. Hall 4 will serve as an additional sales hall for classic cars and restoration. There will also be a special show there featuring light commercial vehicles from the economic miracle era ("Wirtschaftswunderzeit") in Germany. Hall 5 is where traders and service suppliers present their exquisite offers. This is also the traditional location of the big special show which will display the full breadth of automobiles that were to be seen on the roads during the economic miracle era in Germany: not only open sports cars for high society but also the micro and small cars in which tens of thousands of German families set out on the journey to their holiday destinations near Lake Garda in northern Italy.
Hall 6 will accommodate traders and restorers of classic vehicles, historic racing sport, and once again the popular special show with the purchasable hand-selected young classics. Spare parts and accessories that are still needed before the classic season starts will as from the coming year be found in Hall 7 and the new mobile Hall 8.
Bremen Classic Motorshow opens in all halls of the Bremen Exhibition Centre from Friday 31 January to Sunday 2 February from 9:00 to 18:00. Day tickets cost 15 euros. More information at www.classicmotorshow.de.