South Africa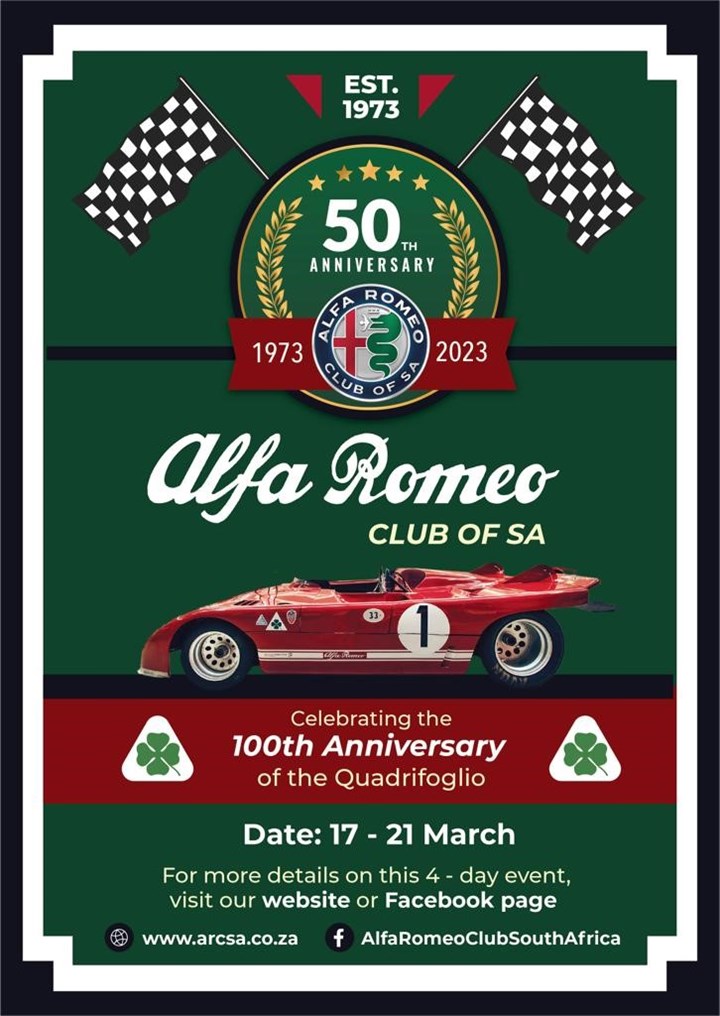 Event Type

Club Meeting· Shows, Festivals· Other

Date

17 March 2023

to

21 January 2023

Location

South Africa Gauteng

Website

Event organiser

Alfa Romeo club of South Africa

Email

Document
Herewith the provisional itinerary for
the 50th Anniversary celebrations and National Gathering..
Friday 17th March
Registration and Welcoming Dinner from 17h00 onwards at the
Italian Club in Bedfordview
Saturday 18th March
09h00 –approx 11h30, Meet and greet at the East Rand Dealer
with test drives available on Guilia, Stelvio and Tonale
11h30 Depart to Checkered Flag Museum for a braai and some
nostalgia and also check up on the club engines.
Sunday 19th March
08h00 -15h00 Emperors Palace Showday, in conjunction with
the ER dealership.
18H00 owards ( formalities to start at 19h00) Gala Dinner at
the Italian Club in Bedfordview
Monday 20th March
(Still waiting for times) Tour of the Hartebeeshoek Satelite
Tracking Station Followed possibly by a visit to La Veniziana Ice Cream Factory
which is not far from the Satelite tracking station...
Tuesday 21st March
09h00 Farewell Breakfast at Rand Airport
Cost for breakfast/museum tour for own account
There will be an entry fee per car with 2 adults (R1200)
with a special discount for paid up ARCSA members and associates. This entry
fee will include all entry fees, the welcoming dinner, the braai at Checkered
Flag and the Gala Dinner
Additional passengers @ R500 each and kids under 12 R300
each...
Tags:
Event created by this club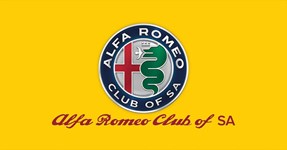 South Africa
ARCSA has been in continuous existence since 1973 and is affiliated to the Alfa Romeo Owners Association of SA (AROASA) which is the controlling body of all the Alfa Romeo Clubs nationwide. Through...
Marques: alfa romeo

Types: Alfa Romeo