Brussels, Belgium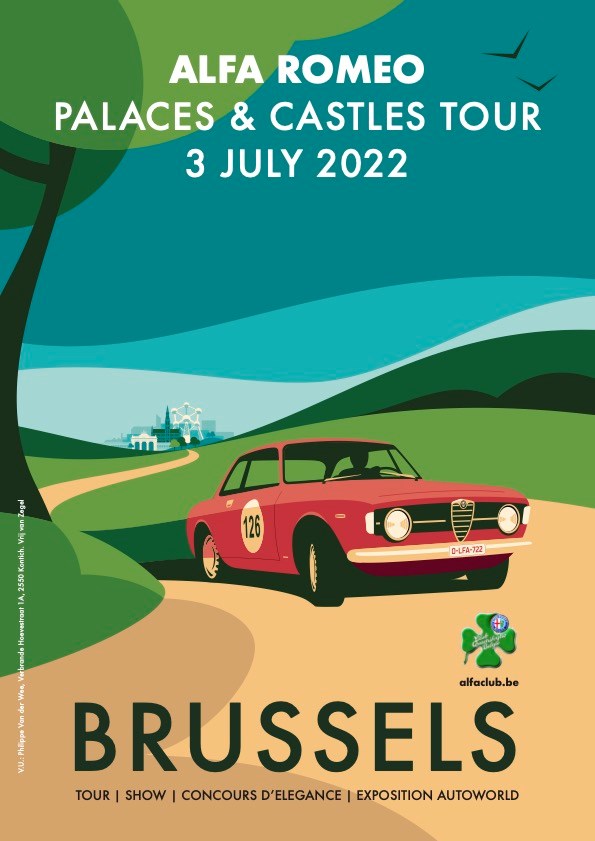 Event Type

Rally, Tour· Shows, Festivals

Date

03 July 2022

Location

Belgium Brussels 1000 Brussels Grand-Place

Website

Event organiser

Club Alfa Romeo Quadrifoglio Belgio

Inserted By

Email
Discover Brussels with the classic Alfa Romeo Rally or join the Concours d'Élégance at the Esplanade in front of the Autoworld Museum.
Start at the Grand-Place in Brussels, get your breakfast and briefing in the Townhall and start the Palaces and Castles Tour on July 3 2022.
Join with your beautiful car the Concours d'Élégance at the Esplanade and maybe your car will be exposed during the Alfa Romeo Storico exposition in Autoworld.
Or just join the display of a variety of sporty and elegant Alfa Romeos during the Show of Alfas.
Register now at alfaclub.be
---
About the organizer
The owners club of Alfa Romeos in Belgium. We are the largest association of Alfa owners of all ages and organise Rallies and publish a magazine called Il Biscione.
Tags: