Grembergen, Belgium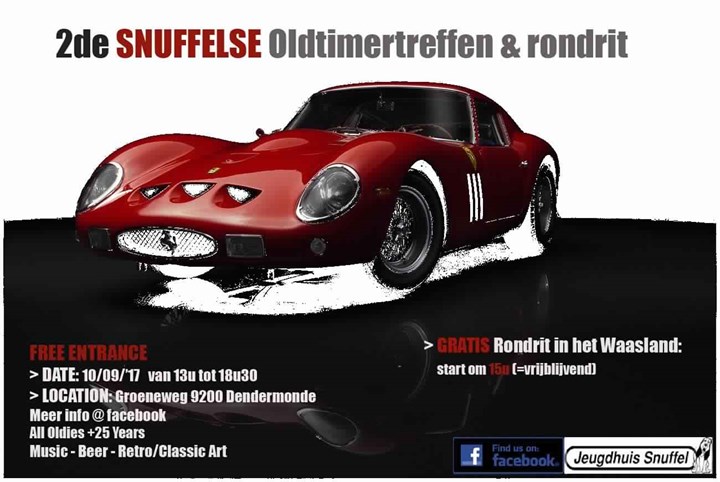 Event Type

Rally, Tour

Date

10 September 2017

Location

Belgium Grembergen Groeneweg 1 9200 Grembergen

Website

Phone

+32478524093

Email
This year we will organize our second edition of the Snuffelse oldtimertreffen in Grembergen on Sunday, September 10th. 
This between 13:00 and 18:30 
All vehicles (cars, mopeds, ..) over 25 years are welcome! 

New this year is that we also organize a tour around this time before they see this. Obviously completely free and free to participate in this. The ride leaves at 15:00. More information on this will be communicated later on the facebook page! 


Location: Groeneweg te Grembergen (Dendermonde) 
Participation is FREE! 

Drinks are provided by the people of youth house Snuffel (tent Snuffelrock). 
The day itself is also a fairground in the village of Grembergen and various festivities for young and old.
All car brands welcome, oldtimers are welcome too. Also, this year there will be stalls featuring Retro / Classic art! Definitely worth seeing!