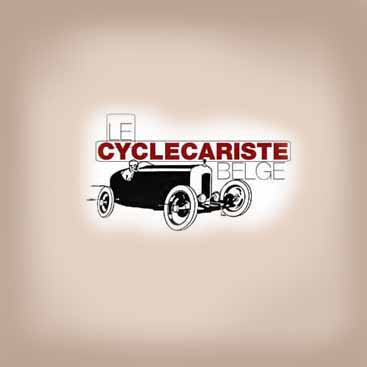 Fondé en 2004 par la rencontre de véritables passionnés de cyclecars, Le Cyclecariste Belge a pour but de rassembler les tricyclecars, cyclecars et Grand-Sport avant 1939.Cette association se veut de faciliter les échanges et les rencontres entre les propriétaires de ce type de véhicules, toutes marques confondues, dans un esprit de bonne humeur et de convivialité.
Founded in 2004 by cyclecars freaks, the purpose of Belgian Cyclecariste is to meet the three-wheelers, cyclecars and Grand-Sport before 1939.This association wants to be to help exchanges and meetings between the owners of this type of vehicles, all confused marks, in a spirit of good mood and friendship.
http://www.lecyclecaristebelge.com/
"Le Cyclecariste Belge"
15, av.Gustave Latinis
1030 - Bruxelles
BELGIQUE
Tel. : +32 (0) 475 55 77 79
Tel. : +32 (0) 2 242 03 64
L'équipe de ClassicCarPassion.com a eu la chance de suivre quelques unes de leurs sorties :
Les Divers liens rassemblés par le Cyclecariste Belge...