Zwitserland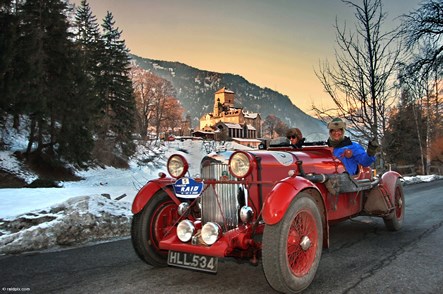 Type evenement

Rally, Uitstap

Datum

13 januari 2011

tot

15 januari 2011

Locatie

Zwitserland

Website

Evenementen organisator

Organisation RAID

Telefoon

+41 61 301 38 95

Email
High above, there in the distance:
The first rays of sunlight on the pinnacles and ridges.
Turn after turn, walls of snow,
searching headlights.
Coldness hardly noticed, ice crystals on the windscreen.
Ahead, somewhere, the first test -
Through swirling snowflakes, on slippery ice?
All is possible!
Exhausting days, relaxing evenings,
A sense of wellbeing in comfortable hotels.
Sharing joy with like-minded people.
Tomorrow comes a new adventure.
WinterRAID – the myth is real!