BROCKENHURST, Verenigd Koninkrijk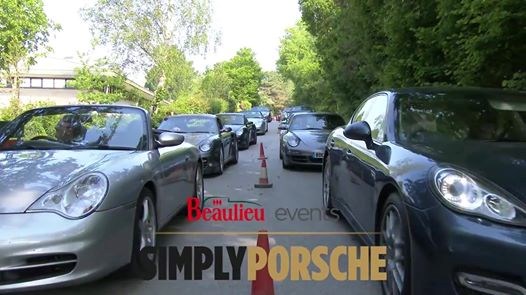 Type evenement

Tentoonstelling, Festival, Salon

Datum

03 juni 2018

Locatie

Verenigd Koninkrijk BROCKENHURST BEAULIEU, NATIONAL MOTOR MUSEUM, BROCKENHURST

Website

Evenementen organisator

Beaulieu, National Motor Museum
Sorry, wij hebben geen Nederlandse versie gekregen
All Porsche owners are invited to drive into Beaulieu and park up within the museum complex for what promises to be a superb day out for both Porsche owners and enthusiasts.
Whether you drive a Boxter, 911 or something a little older such as a 924, all models in all conditions are welcome at Simply Porsche, which is set to provide a great opportunity to admire other's vehicles and to connect with fellow enthusiasts.
All participants have the opportunity to be chosen as the winner of the People's Choice Award, selected by public vote. The winner will receive the Beaulieu Simply Porsche trophy.
You can see photos from last year here – https://www.flickr.com/photos/beaulieu_hants/albums/72157666752428374
Please note we do not allow comments or users that mention or advertise other businesses or organisations on our pages without prior arrangement. Beaulieu reserves the right to remove any comments deemed to be spam or inappropriate and restrict access to our pages at any time.