Frankrijk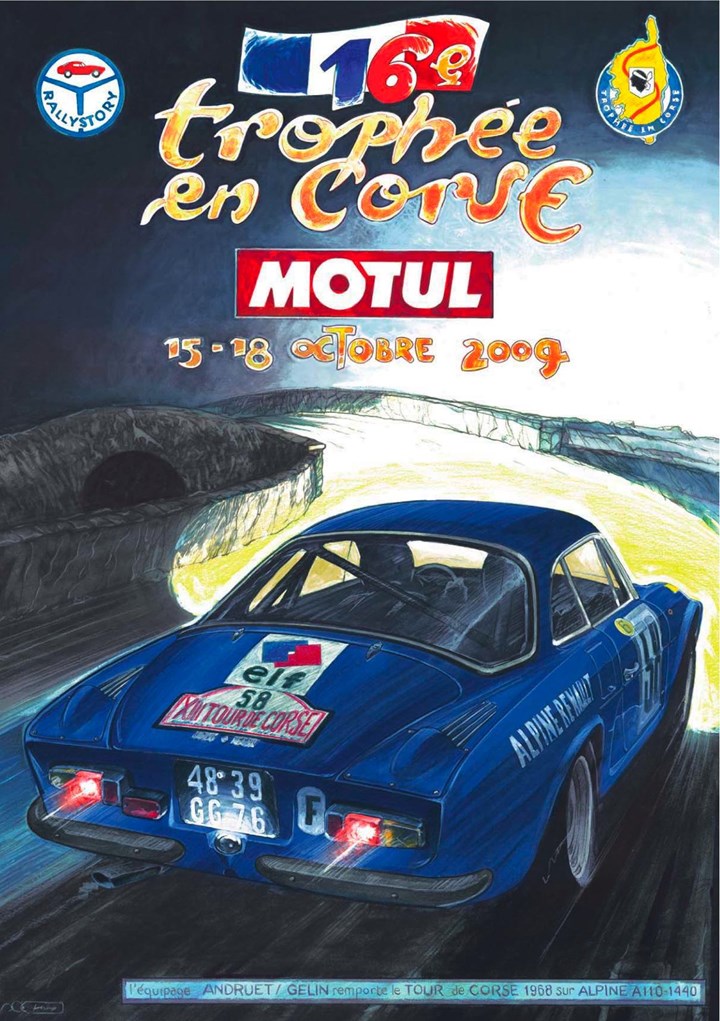 Type evenement

Rally, Uitstap

Datum

15 oktober 2009

tot

19 oktober 2009

Locatie

Frankrijk

Website

Organisator

Rallystory

Telefoon

+33 1 42 12 07 08

Email
L eaving the continent (at Toulon) on the afternoon of
Thursday 15th October and arriving back on morning of Monday 19th, RALLYSTORY offers you the chance to take
part in three whole days of racing in Corsica to
discover or rediscover the amazing roads on this beautiful island, following in the traces of the legendary 'Tour de Corse'. In a season when the tourists no longer crowd the beaches but the weather is still clement, with no need for a drivers licence or vehicle
approval, come along for just the pure pleasure of driving with no worries! To celebrate its 16thedition, the TROPHEE EN CORSE will take you from north to south and from east to west: a complete trip around the
island.
Each stage is carefully planned to guarantee a
variety of landscapes and a high level of comfort, both indispensable to the success of such an event. This is the case wherever it may be: at Ile Rousse in "Balagne" region in the North of Cosica, or in Bonifacio, the most
southern Corsican port with its spectacular chalk cliffs and a view out over Sardinia. This division of north and south Corsica allows a visit to as yet undiscovered routes in the history of the race, selected as always for their surface and alternating coastal and mountain
roads to fully experience what this gorgeous island has to offer.
Open to all post-war vehicles, with priority given
to those manufactured before the mid-80's, the
TROPHEE EN CORSE also reserves a limited GT category for recent rally and Grande Tourisme cars.