Italië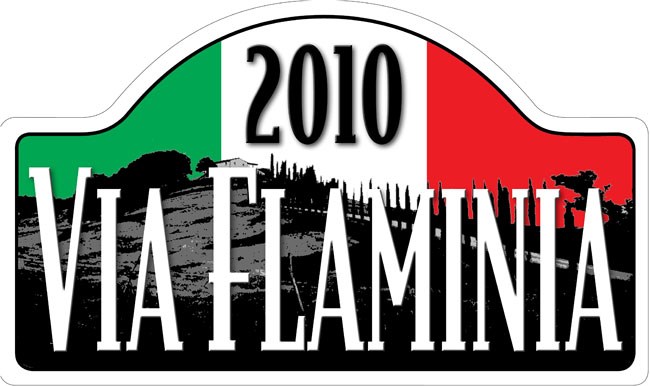 Type evenement

Rally, Uitstap

Datum

22 mei 2010

tot

29 mei 2010

Locatie

Italië

Website

Evenementen organisator

bart kleyn

Telefoon

+31 20-4083064

Email
Sorry, wij hebben geen Nederlandse versie gekregen
After five years it is time for some changes. First of all the name has been changed from "Via Flaminia Tour" to the one used by all in speech "Via Flaminia". The addition of the word "Tour" was misleading to some, believing to go out on a nice and easy stroll.
Secondly the Rally shield has been redesigned in order to portray better the Italian character of the Via Flaminia.
Thirdly the return trip will take place by truck and plane. Taking the car train only for the trip down to Verona.
And finally and most importantly the Via Flaminia is becoming a Castle Tour. We are spending the night into two Castles and in two (fortified) towns.
All in all the accommodations are better than over the past year.
The formula for success behind the Via Flaminia Tour remains much the same. Some thirty classic cars will participate in a friendly event and drive an average of 200 - 250 km a day through some of the most beautiful places of Italy. The atmosphere is great, enhanced by a slight competitive element.
As always the event is open to everybody with a classic car from (preferably) before 1974 and preferably from Italian design and make. Place on the Düsseldorf to Italy car train has been reserved in order to accommodate participants from Northern Europe.
The train for the first edition will be leaving on Friday May 21st. The flight back will bring you back on Saturday. The first edition of the Via Flaminia 2010 will only have a Tour class. The first edition will also have a support crew.
The second edition will leave Düsseldorf two weeks later. Next to the Tour class it will have a Sport class.
In both classes it is not about speed but all about navigation skills. After all it is the atmosphere, which counts at the end of the day.
The accommodation is included in the price as well as most meals. In order to make it affordable for most people, accommodation will be in three and four star hotels.