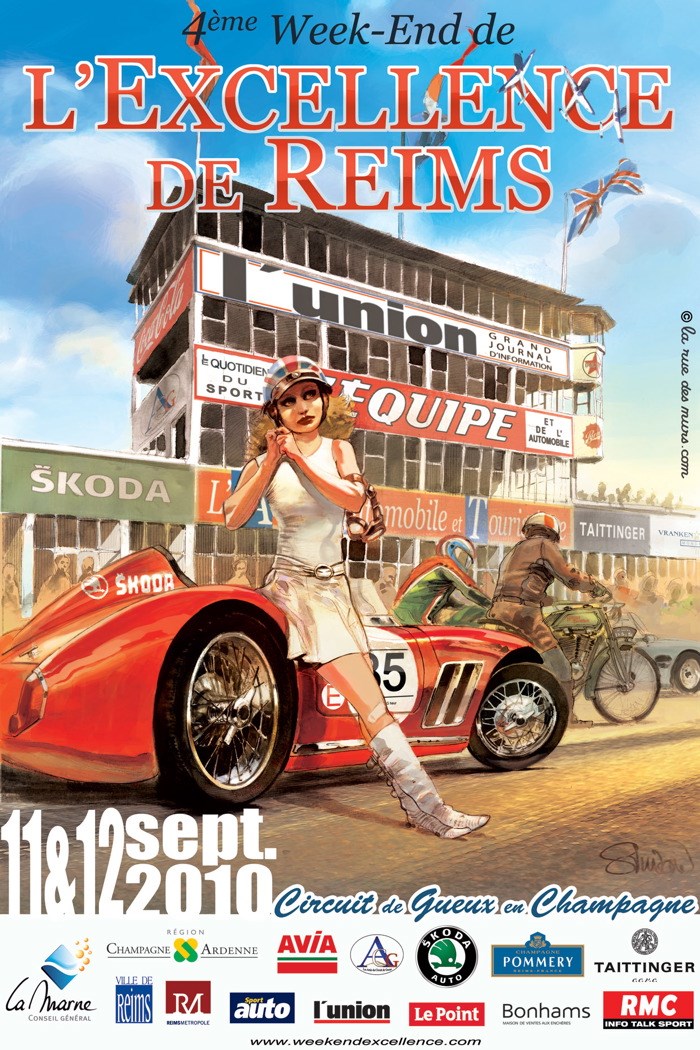 Type evenement

Race, Circuit

Datum

10 september 2010

tot

12 september 2010

Locatie

Frankrijk

Website

Email
After the 3rd successful "Weekend of Automobile Excellence of Reims", we are delighted to be able to reveal the dates of next year's event:
10th, 11th and 12th September 2010
With more than 30 000 visitors last September, the "Weekend of Excellence" has now become a reference for classic car gatherings.
The 2010 "WAE" will be able to pride itself on bringing together at the same time, as many prestigious cars as motorbikes which have all made their mark on history.
This 4th year intends to focus on the quality of the demonstration events. In order to achieve this, the organisers have decided to waive registration fees. A jury made up of famous faces from the world of motorsports will determine the eligibility of the vehicles according to the different classes (single-seaters, pre-war, GT, etc.), the quality of the restoration and maintenance of the cars, their historic authenticity or their exceptional character.
The "WAE" is very much a cosmopolitan event, with 14 nations present in 2009 and 30% of English speaking participants. Next year's event is set to once again bring together participants from all over Europe behind the wheels of motorsport's finest vehicles.
WEEA
Tél : + 33 (0) 450 55 93 92
Email :
[email protected]
Site : www.weea-organisation.com
Facebook: Reims Week-End de l'Excellence