Linas-Montlhery, Frankrijk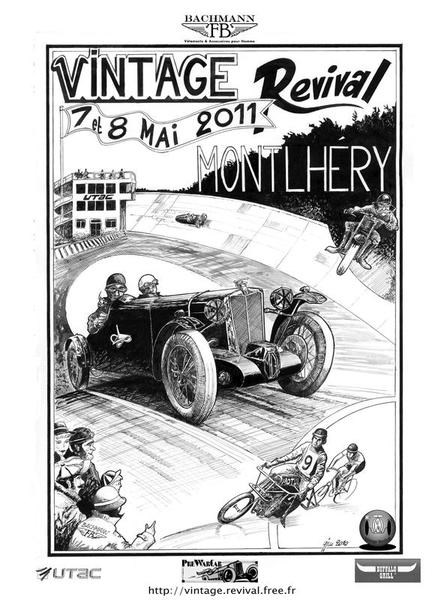 Type evenement

Rally, Uitstap

Datum

07 mei 2011

tot

08 mei 2011

Locatie

Frankrijk Linas-Montlhery

Website

Email
The Ring where the records were set.
On the Opening Day in 1924, the first speed record was set by a bicycle.
By 1939, hundreds more records had fallen during the most famous pre-war races, whether on bicycles, automobiles, motorcycles or all sorts of other vehicles. Sur la piste
Both the racetrack and the Linas-Montlhéry site are true historical landmarks of French motorsports.
The "Vintage Revival" association is the brain-child of two fanatics of vintage (V.Chamon) and autodrome (Laurent Poulain). Both regretted that a 100% pre-war event was missing from the Autodrome calendar. They decided to create "VR". With the assistance of our Honorary Chairman, Madame Jacqueline Potherat, the Vintages will return in 2011 to mark 10 years since "L'Entonnoir Masqué" * left us.
Vintage Revival will organize the meeting of all participating members, clubs and associations and their vehicles within the centre of the Montlhéry Ring. The week-end will be a private event. It will be a great opportunity to take a few spins around the circuit, to wear period clothing, to re-enact training with vintage Stayer bikes, etc.
The week-end of 7th - 8th May 2011 will be a historical moment on the mythical Linas-Montlhéry Ring. Over 250 pre-1940 vehicles, motorcycles, cyclecars, tricyclecars, sports cars and racing cars are expected to take part.
* "L'Entonnoir Masqué" -The Masked Funnel- was Jacques nickname.