Silly, België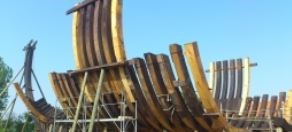 Type evenement

Rally, Uitstap

Datum

28 september 2014

Locatie

België Silly

Website

Evenementen organisator

Pierre GOUDAER

Telefoon

0477 77 22 17

Email
Sorry, wij hebben geen Nederlandse versie gekregen
La prochaine balade du VRP dédiée au corsaire Jean Bart vous emmènera du Lunch Garden de Hellebecq (Silly- station TOTAL sur l'A8-E429) à l'étranger … en France… et près de la mer !
7H30 : Joëlle et Pierre vous accueilleront pour un petit déjeuner contemporain.Attention, la balade fait dans les 300 km
8H30 : départ pour rejoindre une boucle touristique, avec un road-book clair et précis (mais simple), en West-Vlaanderen.
Puis nous nous dirigerons « Back to the Past » vers Gravelines où nous nous arrêterons à l'Espace Tourville.
13H30 : nous y déjeunerons d'un repas Ch'ti.
15h00 : nous aurons l'occasion de visiter le site du chantier du Jean-Bart qui renvoie aux grands vaisseaux de ligne de l'époque du Roi Soleil.
Tous les détails (et le formulaire d'inscription) sur notre site http://vaderetropropulsion.blogspot.be/