Louvain-La-Neuve, België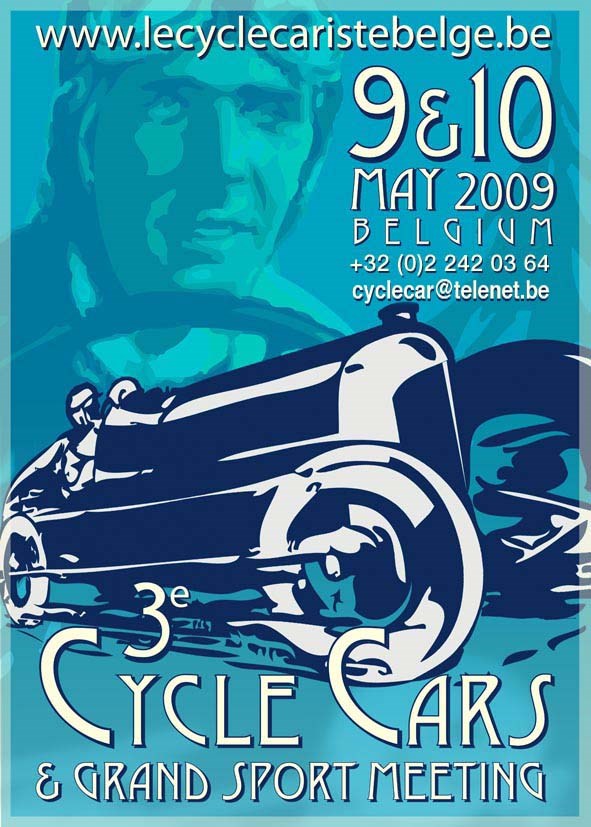 Type evenement

Rally, Uitstap

Datum

09 mei 2009

tot

10 mei 2009

Locatie

België Brabant Wallon Louvain-La-Neuve

Website

Organisator

Jean-Die Tillieux

Telefoon

+32 (0)10 84 58 98

Email
Welcome to the 3 d international meeting for Tricyclecars, Cyclecars and Grand-Sport cars.
A " Le Cyclecariste Belge " organisation, the 3d edition of the rally will take you and your car along the most beautiful landscapes of Brabant Wallon areas of Belgium.
Easy to access from the E411 highway and only about 20kms south of Brussels, the confortable ?Mercure? hotel in
Louvain-La-Neuve located beside nature will host the whole participants of the rally.
A large parking will let you park your modern car and your trailer easely.
The rally is limited to 30 cars, so don ' t wait to send your registration .
Vehicules must be in order with road legislation, insurance and registration.
The organisator has full authority to accept or decline any entry.