Dinant, België

Rochefort, België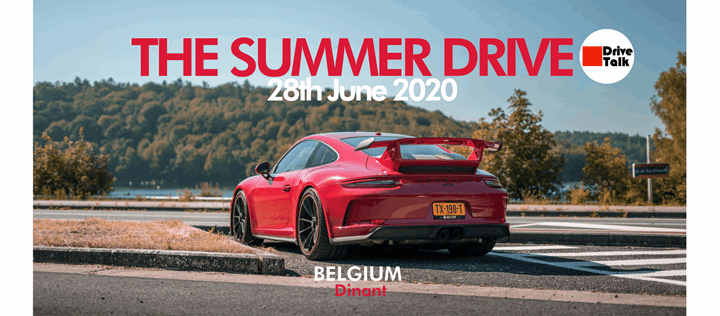 Type evenement

Rally, Uitstap· Club Meeting

Datum

28 juni 2020

Vertrek locatie

België Dinant

Aankomst locatie

België Rochefort

Website

Organisator

Morgan Lavaurs

Telefoon

+32496268504

Email
Sorry, wij hebben geen Nederlandse versie gekregen
Dear Friends,
"The Summer Drive" will mark the start of the summer season and will once again focus on a memorable driving experience in the heart of the Belgian Ardennes.

Winding roads, generous nature, and breathtaking scenery: you'll be amazed!
As you know by now, we can't skip gastronomy and beautiful places. We will, therefore, make a gourmet stopover at Château de Grandvoir, privatized for the occasion, to enjoy and share privileged moments in a refined setting
We will then take the road again, always looking for unforgettable images and beautiful memories.

Get your sunglasses ready, we're going to drop the top!

TICKET: €229 per person

PROGRAM:
•9:00 am: Welcoming of the participants at DINANT with a tasty and refreshing breakfast.
•9:45 a.m: Drivers, start your engines! It's time to go!
•12:30 pm: Gastronomic stop at CHÂTEAU DE GRANDVOIR, listed in the Gault & Millau and located next to Neufchâteau. You will be welcomed with a glass of champagne, followed by a delicious 3-course menu prepared by the talented chef Tristan Martin.
•2.30 pm: Time to get back behind the wheel and take the road again.
•4:30 pm : Arrival at ROCHEFORT! We will end the rally with a last drink. A friendly and relaxing moment to debrief about this incredible day on the roads.

Don't wait any longer to book your tickets as they are limited.
Please do not hesitate to message us or email us (drivetalk1@gmail.com) if you have any questions.
We are looking forward to sharing this incredible experience with you.

Pierre & Morgan

Sleutelwoorden: